We have extensive experience in the aviation industry providing expert advice on the acquisition, planning, development and ongoing maintenance of aviation infrastructure
Our innovative team of engineers, transport planners and environmental specialists has delivered exceptional aviation projects both in Ireland and internationally. We are proud to have been involved with projects at over 30 airports worldwide supporting investors, developers and airport operators.
We recognise the challenge facing the sector as it gears up to meet its net zero target and we are passionate about helping our clients on their journey to long term climate resilience. Each aviation project is different, which is why our experts develop unique solutions for each client, working closely with them throughout.
Our versatility allows us to accommodate small bespoke projects through to major schemes requiring multidisciplinary design support. Our agile team covers projects at all stages, from supporting initial bidding as part of the due diligence process, through to asset development, planning in compliance and on to eventual disposal and asset management.
Find an Expert
Click search below to find our closest match.
Featured Projects
Our specialists provided multidisciplinary design services and health and safety consultancy (PSDS) for Dublin Airport's central immigration facilities.
Located on the ground floor of the Pier A link building, the immigration control facility was designed to improve the operational efficiency of the immigration control process and to reduce waiting times for passengers. It was also essential that it maintained separation of Pier A (200 series gates) and Pier D (100 series gates) passengers up to the point of presentation to immigration control to prevent cross flows and congestion.
The project also included the relocation and fit-out of a pilot's briefing room for Aer Lingus pilots, along with a technical services area for Dublin Airport Authority technical services unit.
Client: Dublin Airport Authority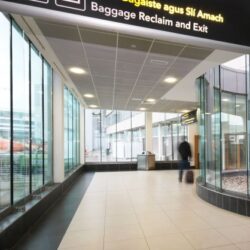 You may also like…