Our highways specialists are helping connect Ireland's communities whilst unlocking the potential of development sites across the nation.
We have a proven track record in managing all types of highway project from inception through to completion and beyond into maintenance and repair programmes.
Throughout every project, we focus on delivering exemplary road schemes which provide maximum value to local communities. Our extensive experience of collaboration with highway authorities throughout Ireland incorporates the inspection, design and maintenance of assets across the country, helping clients get the most from their existing assets.
Find an Expert
Click search below to find our closest match.
Featured Project
North Drogheda Port Access Relief Route
The North Drogheda route comprises five km of single expandable carriageway, four at-grade roundabouts, new trunk watermains, new trunk foul sewer, new underpass beneath the Dublin-Belfast mainline railway, and associated earthworks.
The project was developed jointly by public/ private partnership with Louth County Council. Our strong relationship with all parties and stakeholders ensured practical solutions consistent with the requisite public procurement procedures.
We were appointed as Lead Consultant to provide Rail Bridge Design, Traffic Analysis, Road Alignment (DMRB), Drainage and outfalls EIA services and Compulsory Land Acquisition documentation.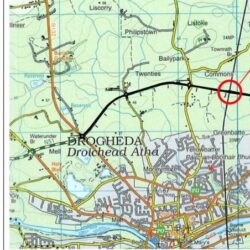 You may also like…