We deliver innovative, sustainable solutions, driven by a desire to create places where people and communities thrive.
We help you deliver exceptional homes in connected, sustainable, safe and accessible neighbourhoods. We continuously develop and innovate so that every design we prepare responds to the challenges of the climate emergency, whilst fulfilling our social responsibility to deliver living spaces that meet the needs of diverse communities.
We find the best engineering solutions for any project, from refurbishments, extensions, remodelling and retrofits through to new builds and new towns. Our experience spans all residential types, from affordable and keyworker housing through to luxury dwellings, retirement living, care sector and student accommodation.
Encompassing all elements of Building Services, Structural, Civil and Environmental design, our multidiscipline capability ensures that we meet all project engineering demands. We understand that the success of a residential scheme relies upon its connectivity with existing transport and utility networks, amenities and neighbourhoods.
We continually strive to be progressive in our thinking and approach. We work with design teams to conceive solutions that respond to the changing needs of our clients, their customers and their markets, and we offer expertise that pushes the boundaries to deliver best in class developments.
Find an Expert
Click search below to find our closest match.
Featured Project
The Ballymun Regeneration Project
The project was Dublin City Council's flagship urban regeneration project, designed to replace a run down 1960's social housing project through the demolition and replacement of tower blocks new housing and integrated leisure, community, retail and business facilities.
Waterman Moylan was appointed to provide civil and structural engineering consultancy services over a ten-year period for a one of five zones in several residential, leisure and environmental schemes within the development, ranging in size from four to over 100 units.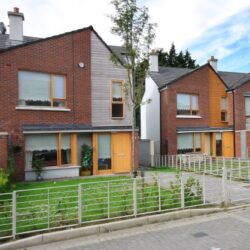 You may also like…